Multivariate index for analysis of biological experiments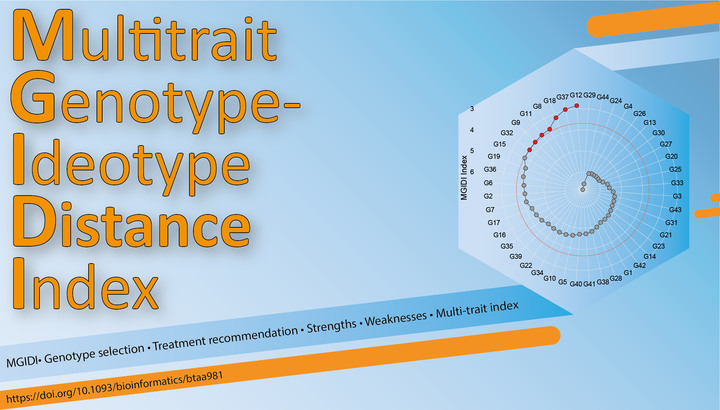 In our recent paper in Bioinformatics, Maicon Nardino and I describe a new multi-trait genotype-ideotype distance index, MGIDI, for genotype selection and treatment recommendation in biological experiments.
The application of the MGIDI index in the R software is given under the function mgidi() of the R package metan.
Follow our paper on Research Gate.

Share this project in your social media.

Enjoy MGIDI index.